Download Area
Emulator Files
Ready-to-Play Emulator
Jeff Vavasour's TRS-80 Model I Emulator
Game Files
Rat's Revenge
Labyrinth
Deathmaze 5000
Asylum
Asylum 2
How to play these games
If you use the Ready-to-Play Emulator you have already got the operating system and the ROM-file.

You start the emulator by either double-clicking on "MODEL1.EXE" or by entering MODEL1 in your command prompt.

There should be the start screen of NEWDOS/80 with the prompt "NEWDOS/80 READY".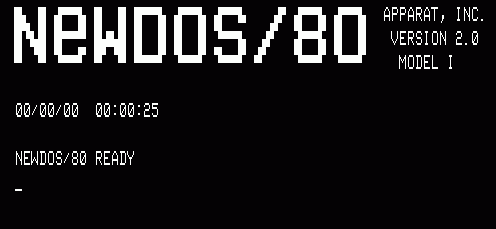 Now press "F1"-key to get the Setup-Screen.
The most important settings are

"F2" ... Virtual Disk Menu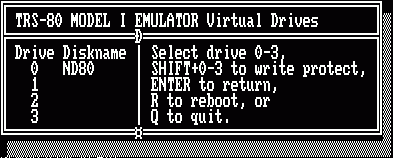 and
"F4" ... Virtual Tape Menu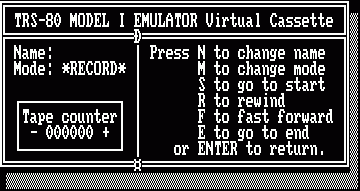 To play the games download the game files and use the Virtual Disk Menu to put the disks into drive 1-3. Leave ND80.DSK in drive 0, because this is the operating system.
To start the games just type their name at the prompt
(Labyrinth = LAB, Deathmaze 5000 = DM5000, Asylum = ASYLUM, Asylum 2 = ASYLUM2).
To play Rat's Revenge you have to switch into BASIC-mode by typing BASIC at the prompt, then load it (LOAD "RAT/BAS") and start it (RUN).
To save and restore your game (very important!!!!) use the virtual tape menu. You have to set a name first, then set the correct mode (PLAYBACK for restoring, *RECORD* for saving) and then LOAD or SAVE from the game itself.
Hope this helps!!!!
Magic Chris